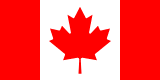 Canada Visa Processing
As of 1 October 2019, Canadian citizens had visa-free or visa on arrival access to 184 countries and territories, ranking the Canadian passport 6th in terms of travel freedom (tied with the passports from Belgium, Greece, Ireland, Norway, Switzerland, the UK and the USA) according to the Henley & Partners Passport Index.
How to Proceed
Requirements
International Passport
Passport photo (35 by 45 white background)
Introduction from place of work (if you are a worker)
Bank Statement (6 months)
Marriage certificate (if married)
Travel history (if any)
Images of every stamped page on your passport both old and new.
Business registration if any.
Letter of invitation if any.
Assets if any
Details of what you have been doing in the past 10 years.
Full name of siblings, kids and parents including date of birth, address, marital status and occupation
Estimate
Flight: ₦500,000
Hospital Bill: ₦831,198
Accommodation: ₦664,958 - 2 months
Baby documentation: ₦103,000
Visa Fee: ₦80,000 (Visa Validity: 5-year multiple entries)
Services charge: Maternity ₦135,000
Total: ₦2,274,756
Service Charge
Maternity N135,000
Tourist N70,000
Children: N30,000
Benefits:
What are the benefits of birthing in Canada?
Travel Freedom
Great Healthcare
Birthright Citizenship